Bela Jela Gym is found in the basement, near the Wellness Centre. When skipping workouts is not an option, beside all activities in the nature, we have provided a Fitness Room, with treadmill, Nordic track ski machine, exercise bike, multifunctional gym machine.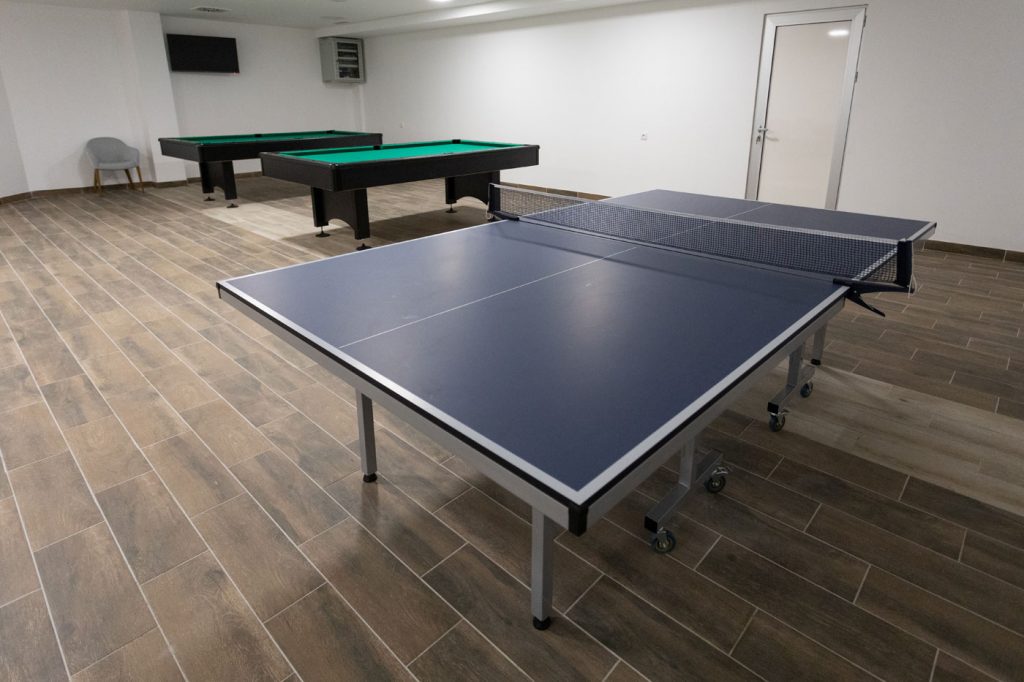 If you want to relax with your friends, when you are eager for challenges and to compete, when you want to pass to the next level, visit our Entertainment Room equipped with: billiard, darts, table tennis and Entertainment Without Borders. The room is found close to the Children Playroom, so this part of the hotel offers pleasure and entertainment for the whole family.
Lukovska Banja especially cares about the smiles of the little ones. Bela Jela Playroom is designed to entertain children, to help them develop their skills and agility and play in a safe environment. Painted with vibrant colours, filled with different forms, slides and climbers, our Playroom will provide an unforgettable time to all kids.