Medicinal water takes the Wellness Centre concept to the higher level. Jelak Hotel offers you a new relaxation dimension in thermal and mineral water of outdoor-indoor swimming pools, surrounded by conifers, but also in the Salt Room, steam bath, two saunas, tepidariums, swim jacuzzi and outdoor swimming pools.
Slana soba (Haloterapija)
Zasniva se na doziranom boravku u prostoru izgrađenom od kamene soli, koji ima lekovitu mikroklimu prirodnih slanih pećina. Vazduh je zasićen najfinijim česticama soli sa brojnim mikroelementima koji pozitivno utiču na ljudski organizam, tako da se proporučuje ne samo osobama sa zdravstvenim problemima, već i zdravim osobama i sportistima za relaksaciju. Boravak u slanoj sobi pozitivno utiče na popravljanje raspoloženja, otklanjanje glavobolje, jačanje imuniteta, disanje i rad srca.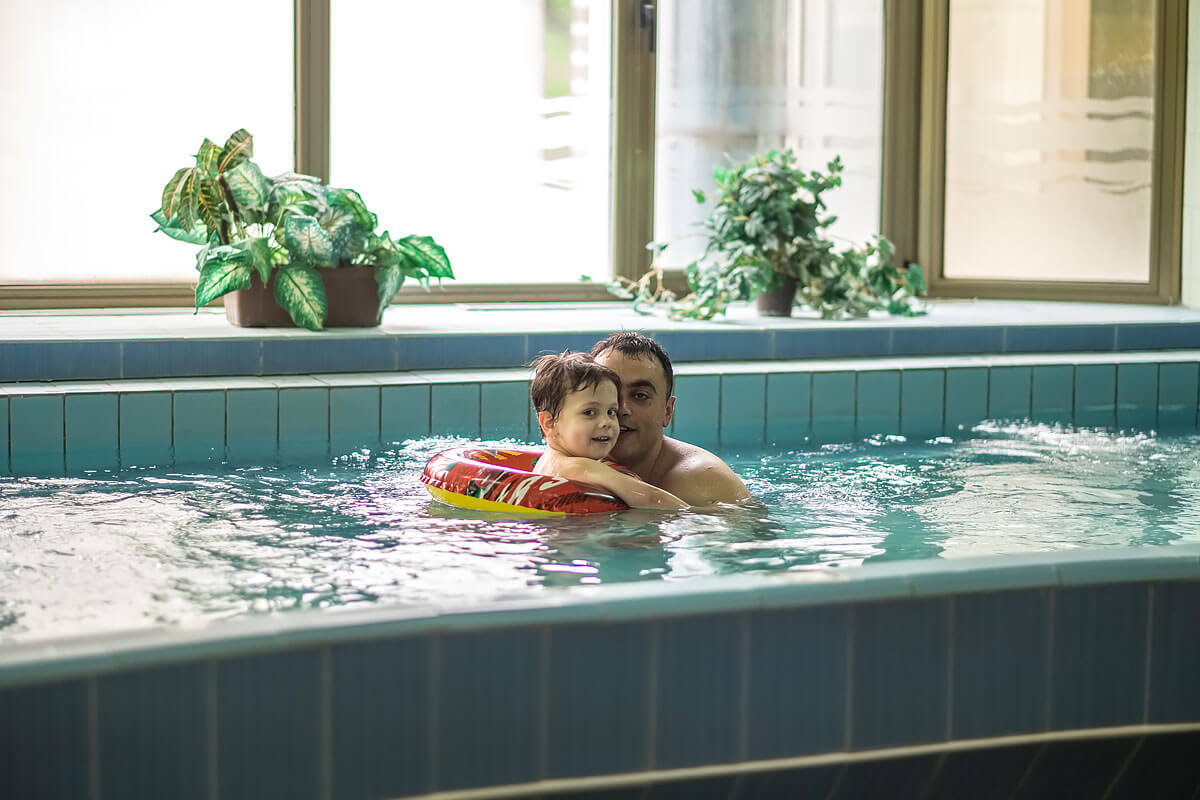 Prostor sa klupama zagrejanim od 37°C do 39°C, približno temperaturi tela. Tako se postiže da telo odaje onoliko toplote koliko i primi. Istovremeno, krvni sudovi se usled toplote šire, čime se poboljšava protok krvi i samim tim jača imunitet. Ležeći na toplim klupama opuštaju se mišići kao i nervni sistem, a organizam vraća u prirodni balans. Tepidarijum se preporučuje kao priprema pred boravak u parno kupatilo.
Tretman u vrućem zatvorenom prostoru parom koja podstiče znojenje i oslobađa telesne toksine. Pravilno uživanje traje između 10 i 20 minuta, nakon kojeg sledi tuširanje mlakom do hladnom vodom kako bi se telo stimulisalo.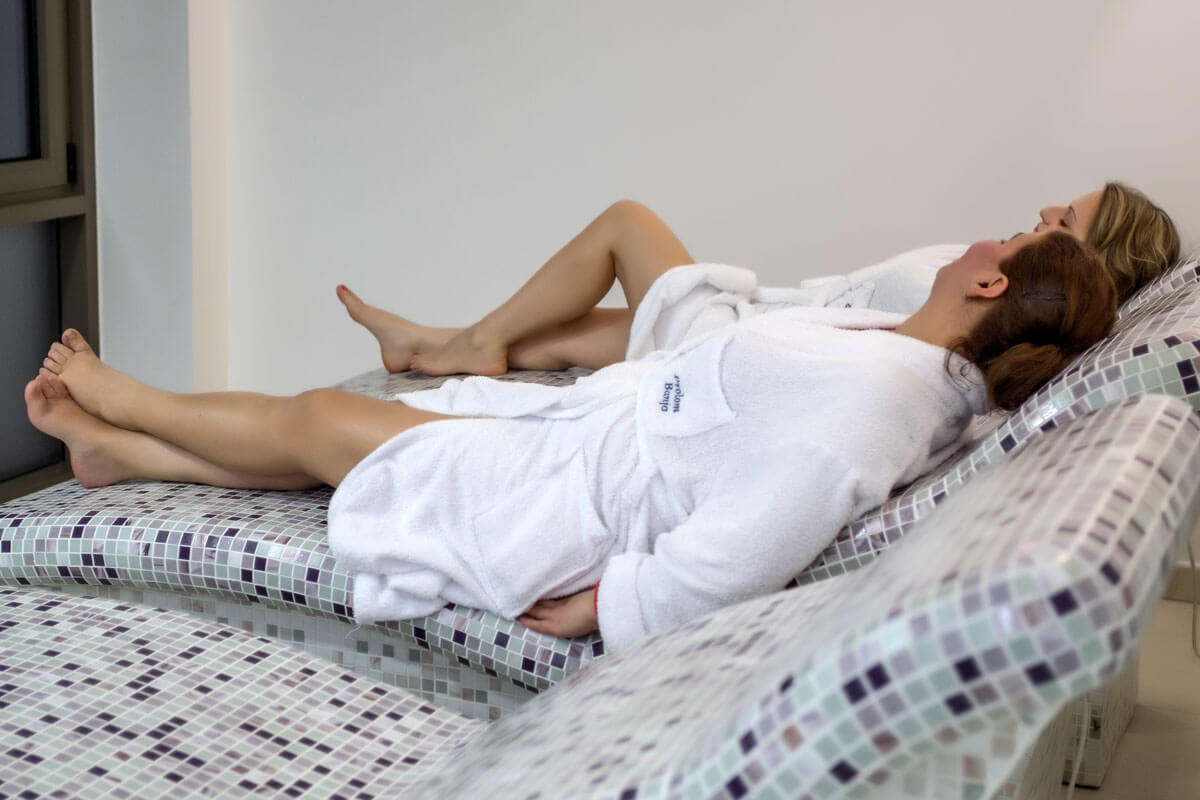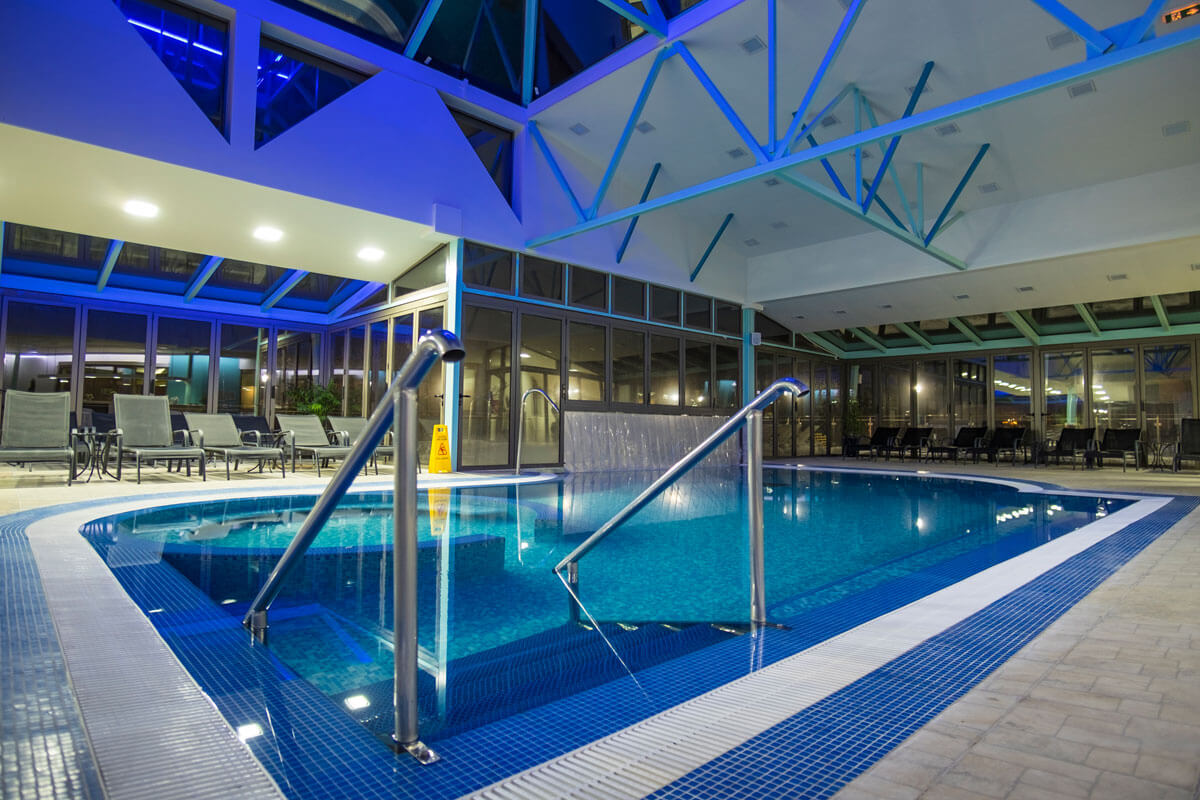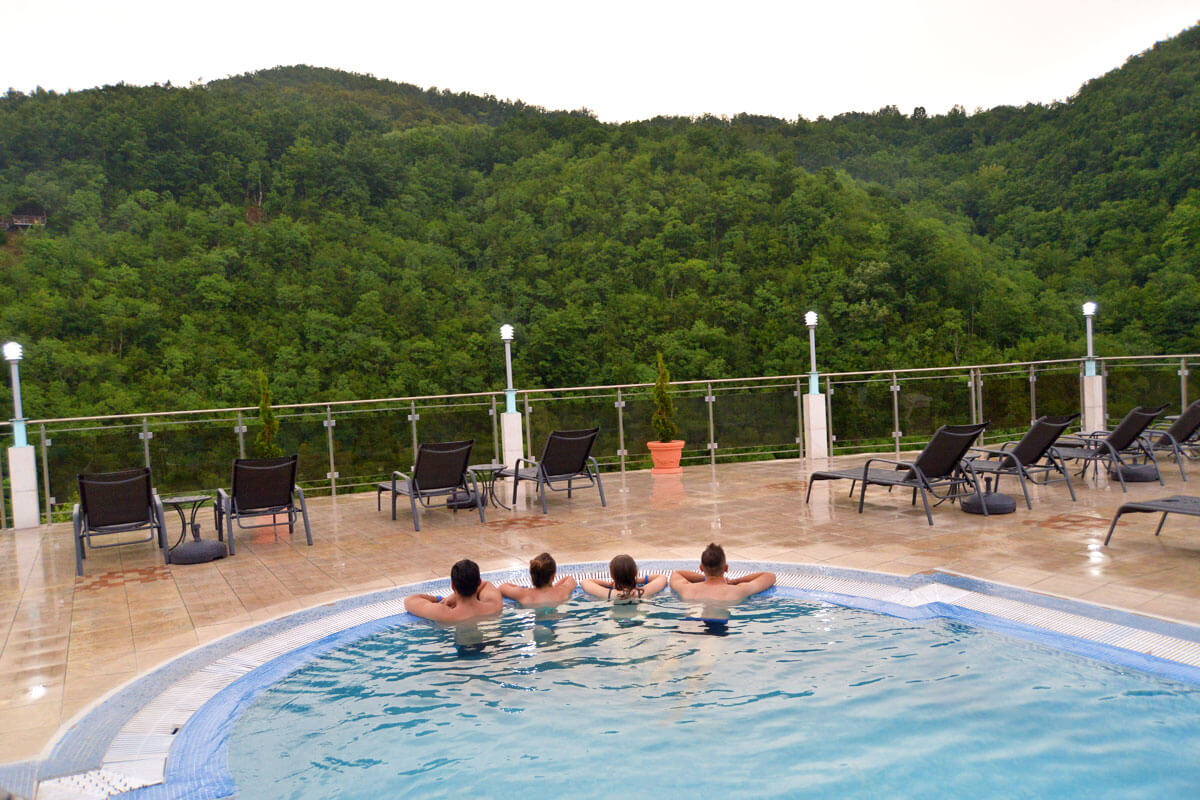 U sauni se koristi veoma visoka temperatura kako bi se opustili mišići i izazvalo obilno znojenje i izbacivanje toksina. Boravak u sauni stimuliše prirodne procese zaceljivanja u organizmu i smanjuje bolove u zglobovima i mišićima. Dobrobiti za korisnike sauna su višestruke, a efekat koji se postiže je fizički i psihički. Boravak u sauni pospešuje lučenje serotonina (hormona sreće) ostvarujući tako psihofizički balans čitavog organizma.
Koriste se za opuštanje mišića, protiv ukočenosti i za relaksaciju. Uz pomoć toplote i pritiska ostvaruje se sinergijski efekat, tako da mlazevi vode tretirajući određene delove tela pružaju maksimalni učinak u opuštanju.
Pogledajte Wellness pakete