Opendoor - indoor swimming pool
Thanks to thermal and mineral water and temperature at 33 °C – 35 °C, bathing in our swimming pools has numerous benefits. Bela Jela Hotel opendoor – indoor swimming pools give you an option to choose between relaxing with the use of massagers, swimming or enjoying Mt. Kopaonik landscapes – the most difficult decision to make will be to choose which do you like best, i.e. if you prefer swimming in the opendoor pool during sunny or snowy days.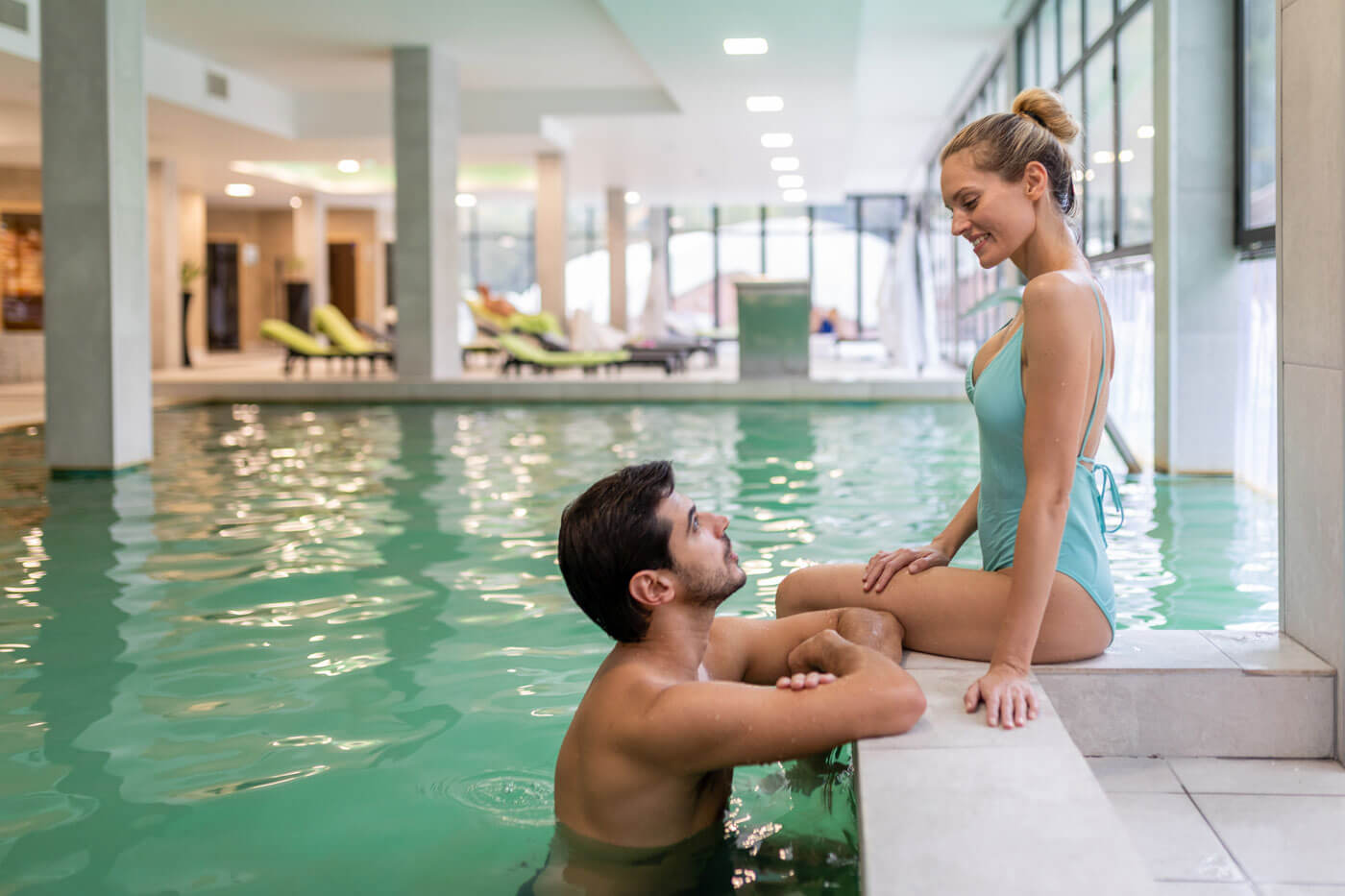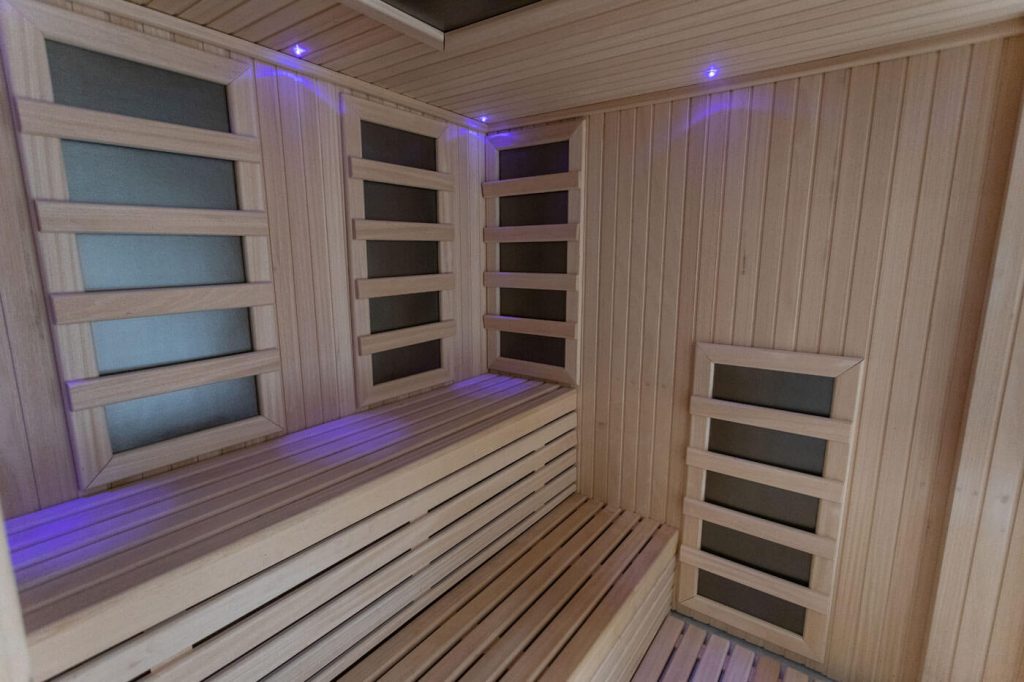 The heat from infrared light is directly transmitted to the body heating it evenly. It is easily tolerated and does not burden breathing too much, although it stimulates abundant sweating. Reaching deep into your body infrared sauna provides expansion of capillaries, improvement of circulation, better oxygen supply of organs, degradation of harmful substances and their efficient release through the skin.
It is known as the "Dry" sauna with minimum air humidity. The sauna high heat improves blood circulation, thus stimulating sweating and enabling the body to get rid of harmful substances and toxins. It strengthens the immune and cardiovascular system, relaxes the body from tension and stress and provides muscle recovery after workout and exposure to great psychical and physical exertion.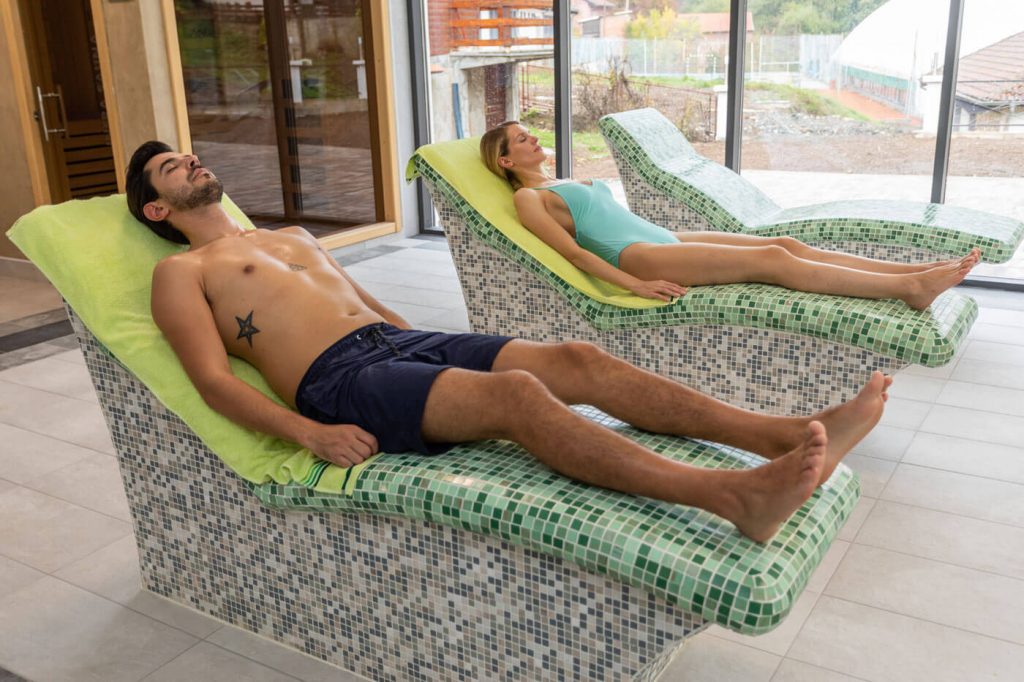 Anatomically designed benches soothe your back and its musculature during lying. Heated benches have a temperature close to the body temperature, which enables that the body receives without sweating as much heat as it gives away. The heat feels good for the nervous system, relaxes muscles, improves circulation and helps the body return its natural balance.
The steam or Turkish bath is a steam bathing type of sauna. High air humidity and thick clouds of water vapour are a real skin balm. They stimulate blood circulation, intensive skin cleaning by opening pores and making it soft, clean and glowing. The steam bath can help in overcoming everyday stress and contribute to general physical and mental wellbeing.
Salt Room is the basic form of halotherapy based on inhaling air enriched with micro particles of natural stone salt. Inhaling such air strengthens immunity, cleans the airways, has a beneficial effect on treating asthma and bronchial difficulties, but is also beneficial in treating skin diseases, such as psoriasis and eczema.