Guest restaurants
Breakfast, lunch and dinner are served in the restaurant within the hotel, on a full board basis. Meals are adapted to diet and fasting nutrition, while fresh pastries and cakes are always available.
Breakfast is served 07.00 – 09.30 časova
Lunch is served 12.30 – 15.00 časova
Dinner is served 18.00 – 20.30 časova
Café Bar with Sweet Shop
For pleasant moments of rest over coffee, delicious home-made cakes in the sweet shop or ice-cream, café bars near the Reception Desk or summer garden are at your disposal. For real hedonists, we would like to recommend domestic draft Prolom Beer from the nearby Prolom Banja.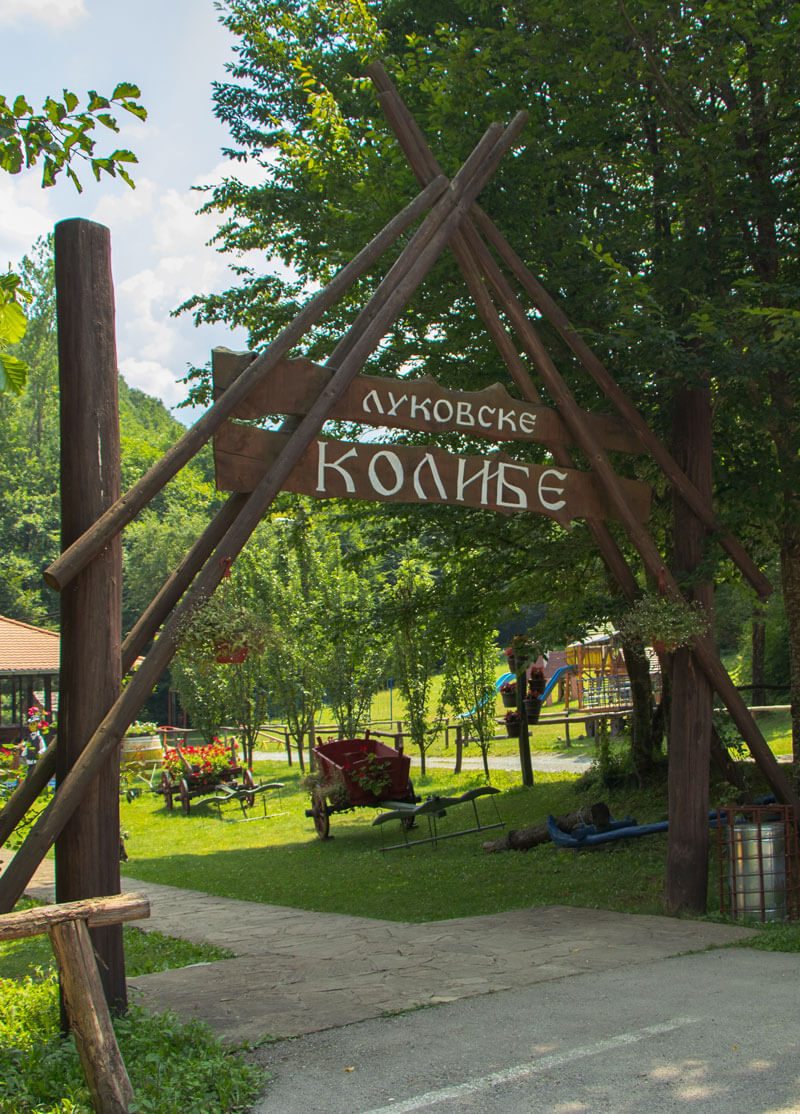 Ethno Restaurant Lukovske Kolibe
The Ethno Restaurant is found at the mouth of the Trebinjska River and the Lukovska River, on the very river bank. Under the treetops, specialties of the area at the foot of Mt. Kopaonik are prepared under the baking bell (ispod sača): lamb and veal, Rednica Pie, cabbage and Prebranac baked beans, according to indisputable recipes of our grandmothers; you can also taste the clay pot bread (crepulja), home-made cheese and kaymak, home-made small cakes. Your palate will thank you.
I want to try the flavours of Lukovska Banja