Hotel Restaurant
The Bela Jela Hotel Restaurant is found in the ground floor and thanks to its big glass windows it is full of light with an awesome view of the river and Mt. Kopaonik forests. The restaurant's regular offer includes breakfast and dinner in the form of a buffet, with an option to pay separately for lunch from the daily menu.
Breakfast is served from 7:30 a.m. to 10:30 a.m.
Dinner is served from 5:30 p.m. to 8:30 p.m.
Beside the regular kitchen offer, it is possible to order some of the specialties from the À la carte menu.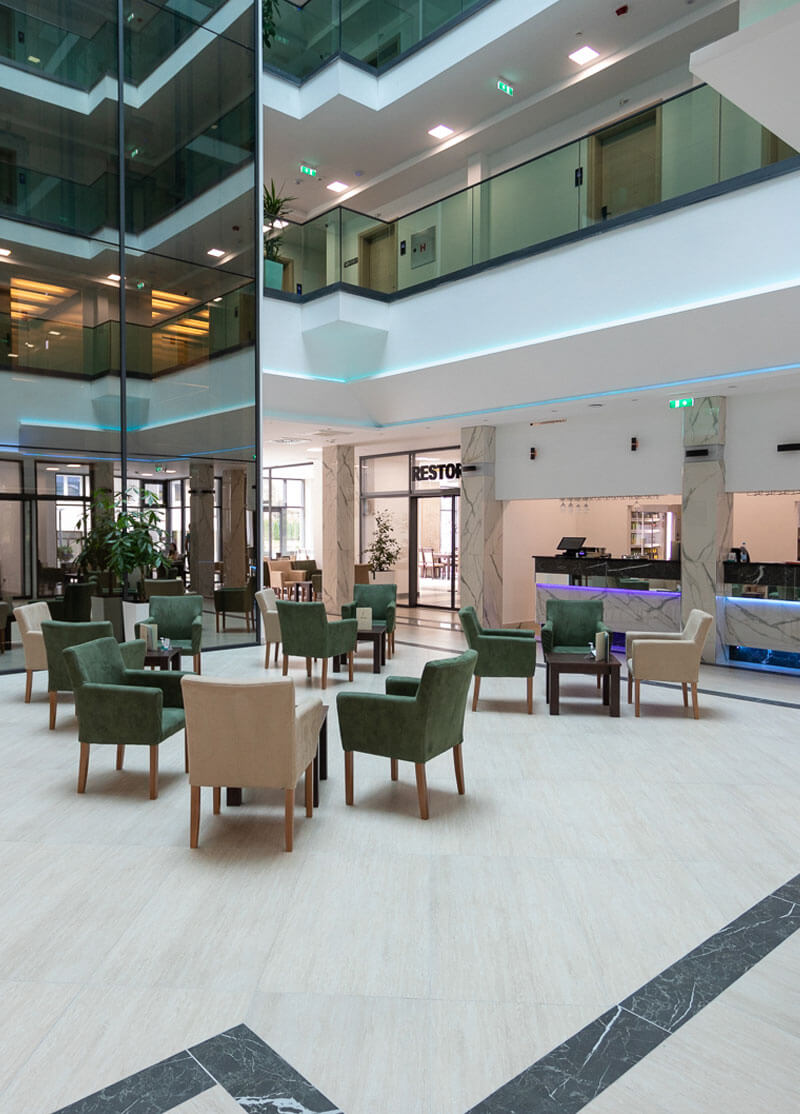 Lobby bar
In the central hall surrounded with a gallery with an open view of the sky, the Bela Jela Lobby Bar is found. It is a place filled with emotions of arrivals, departures, hugs and expectations, but at the same time a calm corner for drinking the morning coffee, sweet moments with the favourite cake or gathering of the loved ones and toasting with Prolom Beer.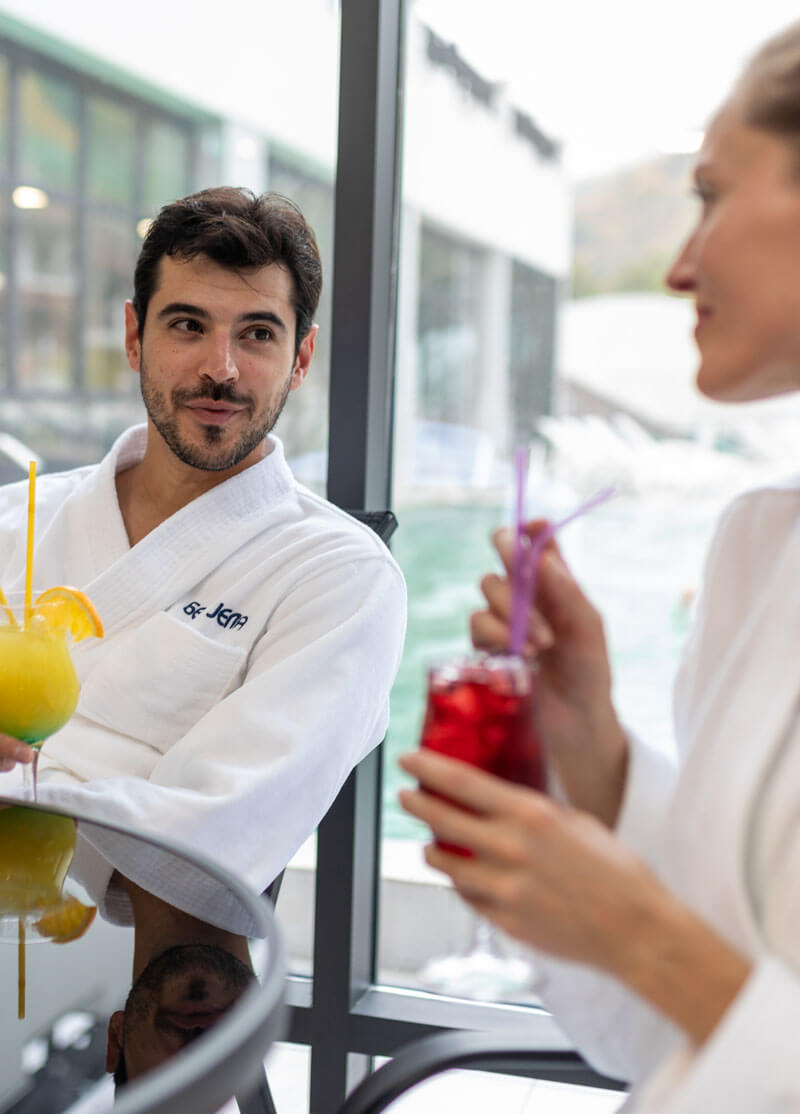 Wellness bar
After warm baths, the body needs refreshment. That's why our Wellness Bar is here to offer you enough refreshing drinks and sweets for all hedonists in Bela Jela. A little bit of swimming, a little bit of favourite coffee, a little bit of sauna and tepidarium, a little bit of squeezed orange juice – your energy will return in no time for a new tour of pleasure.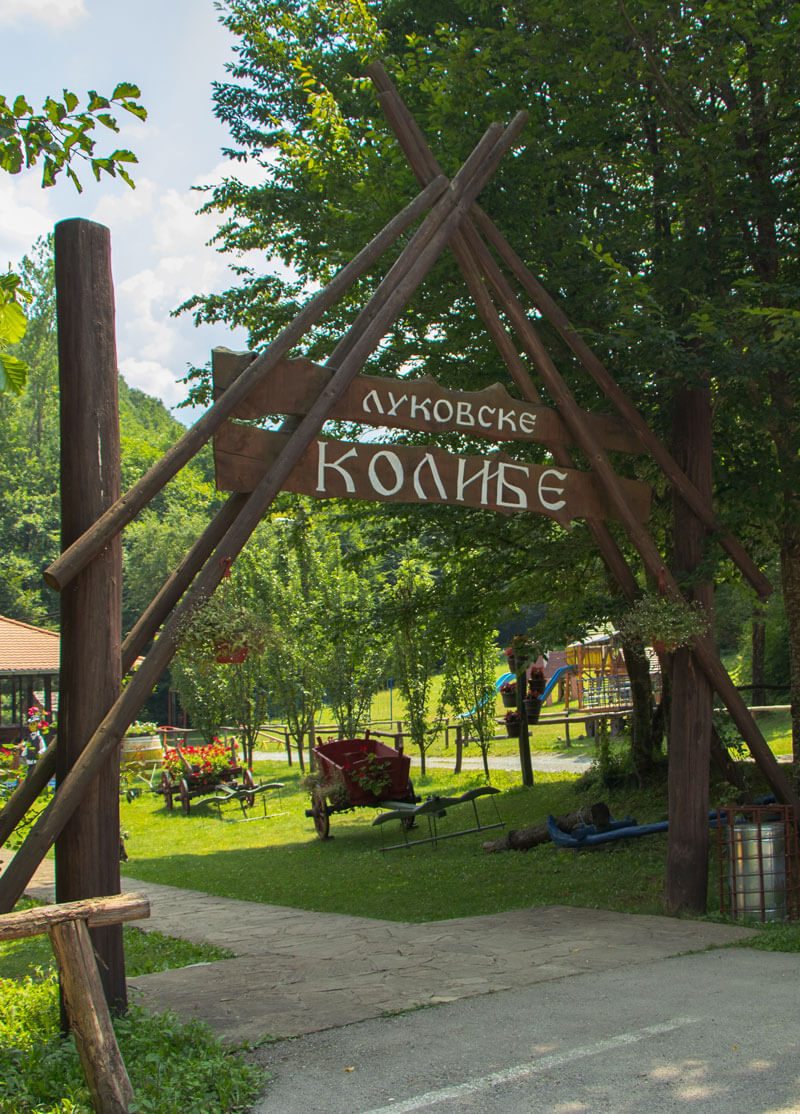 Ethno Restaurant Lukovske Kolibe
The Ethno Restaurant is found at the mouth of the Trebinjska River and the Lukovska River, on the very river bank. Under the treetops, specialties of the area at the foot of Mt. Kopaonik are prepared under the baking bell (ispod sača): lamb and veal, Rednica Pie, cabbage and Prebranac baked beans, according to indisputable recipes of our grandmothers; you can also taste the clay pot bread (crepulja), home-made cheese and kaymak, home-made small cakes. Your palate will thank you.
I want to feel the tastes of Lukovska Banja.